Learn the fixes you can do yourself and which you may need some help
There are 6 typical reasons why your door might not be opening. 3 are what we would consider mechanical issues (caused by or derived from the machinery or working parts) and 3 are problems found with your motor (when the motor itself is not working properly). Some are DIY fixes and others you should get help.
Top 3 Mechanical issues:
Broken Springs
A very common problem that we see with garage doors. Torsion springs (across the top of the door) and Extension springs (those on either side of the door) are rated based on a certain number of cycles. When these cycles run out, or when a spring breaks/snaps the door can no longer be lifted by the motor. When this happens the springs must be replaced and we recommend calling a specialist.
Worn Cables
Cables run from the bottom of the door all the way up along- side of the door. Most of the time if a spring breaks then the cable also breaks and should be replaced when you replace the springs (see above). Again, we recommend calling a specialist for this because it is dangerous if you do not know what you're doing.
Lock Handle
The lock handle is located on the outside of the door and is a security feature that is still seen today. When the lock handle is engaged it eliminates the ability to open the door automatically. Make sure you check to see that your door is not locked before you try opening the door. This is something that you can check before having a specialist come out.
Remote Doesn't Work
This is a common problem, commonly caused by 1 of 2 things. Your battery could be weak. Weak batteries cause the remote to work inconsistently and could make one think that the remote is broken. Replace the batteries in the remote to see if that is the problem. Below is a video on how you can replace the battery by yourself. It requires a CR 2032 battery.
---
---
There is an interference with the frequency of your remote and the motor. What do we mean by this? An example would be if you could open your garage door from a few houses down and now it will only open when you're right outside your door. To fix this you are going to have to find where the interference is coming from. Precision Overhead Garage Door has a tool that is able to detect this and decode any "megacode formatted radio frequency data transmission". In most cases, once the interfering signals are detected they can be eliminated or reduced.
Stripped Gear
Usually caused when the door is too heavy and there is too much strain being placed on the opener. You will most likely hear a humming noise coming from the garage when you try to open and close the door but nothing actually happens. To correct this, you can do one of two things; either, replace the gears or replace the whole opener. Which option you choose will depend on the age and feature set of your opener.
Lock Mode
Holding down the opener keypad button for too long will activate, as well as, deactivate the lock mode. If your garage door is on lock mode then nothing will happen when you try to open and close the door. Simply hold the keypad button down for a few seconds in order to deactivate the lock mode. This can be done by you before calling a specialist.
Your garage door is the largest moving part on your house. If it is not working properly it can be frustrating and unsafe. Precision Overhead Garage Door Service is a full service garage door company specializing in Garage Door Repair, Replacement Garage Doors and repair of Garage Door Openers. Please call for further assistance with any problems that you have. We would appreciate your business.
Our Average Rating
With
77703

Reviews
5 Star

(95.4%)
4 Star

(2.1%)
3 Star

(0.7%)
2 Star

(0.6%)
1 Star

(1.2%)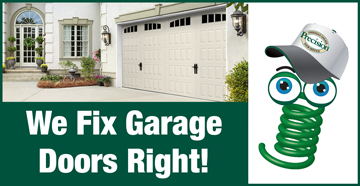 ---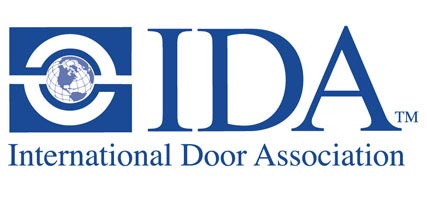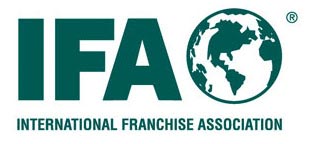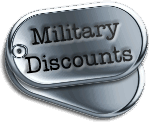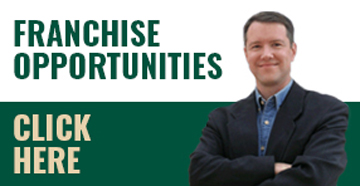 ---