How To Bet Up The iPhone or Android Garage Door Opener App
Open And Close Your Door From Anywhere
There are 2 ways to work your garage door opener with your iPhone or Android device.
1: You can buy a new opener that is compatible with Liftmaster myQ.
2: You can hook up your existing motor with a new wall control unit that has myQ technology built in. This is called the myQ Control Panel. To use this option your opener has to have been manufactured since 1998.
For the time being purchasing a new myQ enabled opener or the myQ Control Panel is the only "non-hack" way to operate your garage door using your smart phone or tablet.
myQ is manufactured by Liftmaster and compatible with Liftmaster, Chamberlain, and Sears Craftsman openers.
This article will show you how to connect your phone to your opener, the products you will need depending on whether you chose option 1 or 2 above, and some of the reasons you might want to get your hands on this technology.
Let's get started with installation:
Before you install the app on your phone or tablet you must:
2: Set up your account and create a password.
3: Download the app to your smart device. (You can do that right from your computer after you create your account)
Connect the myQ device provided by Liftmaster to your router; they call it the "Internet Gateway."
You plug it into your router with the provided ethernet cable and then plug into an electrical outlet.
Here's a video that demonstrates the set up. You can skip to 0:35 to immediately watch the step-by-step instructions.
---
If you are upgrading an existing motor, you have one more step- installing the myQ Wall Control Panel.
Below is the installation video that provides a great tutorial if you would like to try it on your own. If you have a Liftmaster product, ignore the instruction in the video when it says to go to chamberlain.com. (everything else is the same) This is a little trickier; if you need some help give us a call!
---
---
Now That It's Installed. What Can I Use It For?
Now you will be able to open and close your garage door from where ever you have an internet connection. For instance, if you are at work wondering if you forgot to close your door, you can easily use this app to check and then close it if necessary.
Other awesome you ways to use this app :
Monitor, Open, and Close your door from anywhere on the planet.
Open the door for a child that called you and is locked out of the house.
Open the door for a delivery person and then close it.
You can also operate other electrical devices in your home with your phone/tablet using the remote light control and light switch accessories. Here's the video that demonstrates how it works and the quick installation.
---
---
Now you can open your door and turn the lights in your home on or off from anywhere on the planet.
You may or may not use this every day, but when you do, you will be most grateful for it.
And of course if you need any help, please give us a call.
Our Average Rating
With
62500

Reviews
5 Star

(95.6%)
4 Star

(2.0%)
3 Star

(0.7%)
2 Star

(0.5%)
1 Star

(1.1%)
COVID-19 Update
Click Here To Learn How We Are Keeping Our Customers & Employees Safe.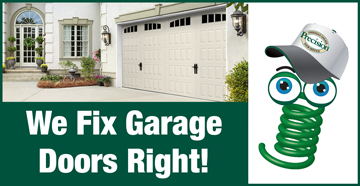 ---