Precision Garage Door of Long Island
Has Received
1

Review in:
Flanders
Average Rating:
2.00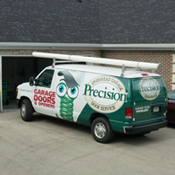 Install Garage Doors
01/12/2021
Flanders, NY
?
At the completion of every job all Precision customers that provide contact information are sent a request to review our business.
Review:
Here's a breakdown of my review: The product they sell - 5 stars. It was the main reason I chose to do business with them. The installation team of Ed and Jeff - 5 stars Those two things are the only reason I gave them 2 stars because the customer service I received from the time I placed my order was not even worthy of 0 stars. Gina, the saleswoman, came to my house on 9/24. On that date, she told me the lag time was 4 weeks. She took all the measurements and entered them into her computer program. My credit card deposit was processed on 9/26 and I received an email thanking me for my order. I figured the 4 week clock would start then. Man, was I wrong! Three weeks later, on 10/16, I received an email informing that my order had been submitted! I was told it was due to a "measurement discrepancy." No one came back to my house to remeasure anything, so I have no idea, and no one has ever been able to explain to me what the "measurement discrepancy" was. In that same email, I was also told that the lag time was now 6-10 weeks with the possibility of it being 12 weeks. It took 3 more emails to discover that the clock had been reset. The 3 week delay in getting my order submitted did not count for anything. It was now 6-10, maybe 12 weeks from October 16th! They also informed me that I would not be hearing from them until my door install was ready to be scheduled. I understand there were delays because of COVID. However, COVID had been affecting people for over 6 months when I placed my order so, if the virus was affecting lag time, I should have been told that by the saleswoman, but she made no mention of possible longer lag times. Finally, in late November/ early December, I started receiving a weekly, generic, "Thank you for your patience" email from the company. No timeline update, no useful information. I replied with questions to at least 2 if these emails, but received no response to either. Finally, after yet another useless email, and with my patience running thin, I went online to their chat help. After expressing my frustration with her and telling her that I was tired of the lack of information, plus the timeline BS, I demanded that someone call me as my emails had gotten nowhere. Finally, I was able to speak to someone when I received a call back from a gentleman in their customer service department. I vented my frustrations with him, and I was finally given an approximate installation date of the week of January 18th!. Not 4 weeks, not 6-10 weeks, not even 12 weeks! We were now up to 14 weeks (17 weeks from the date I placed my order). Amazingly enough, my door order came through and they were able to get my door installed on January 12th. The installers arrived 2 hours later than scheduled. Ed and Jeff were terrific. They said the previous job they had done was one of the most difficult replacement jobs they had ever done. I don't doubt them at all. Fortunately, my install was very easy for them and they completed it in about 2 hours. Dealing with those 2 was, by far, the best part of my whole experience with Precision Garage Door. If I had been told up front that there were long delays with installation, my review would have been much higher. I read plenty of reviews about this company before I made my decision. Unfortunately, my experience was not the 5 star experience almost everyone had. They'll get no references from me.
Robert Burden
---
Response:
Hi Bob. The COVID-19 pandemic has presented an obstacle for every small business in the country, with garage door manufacturers working at reduced capacity, as well as our internal office staff. This has created challenges in communication between key personnel, within the company and with our suppliers. We've identified this disconnect and are working to improve the situation. We're so sorry about your experience working with Precision. In the end, it all boils down to the fact that we should have done better. We truly appreciate you acknowledging the installers skills and professionalism while they were at your home. A lot of what happened is on us personally. The fact that your order wasn't placed is our fault and we should've been dealt with sooner. There was a lack of communication on our end that can be obviously frustrating. We understand now that we should have communicated more about the status of your order each step of the way. That, paired with the additional lag from suppliers because of COVID has created a backlog of deliveries to installers all across the country. Oftentimes, we don't know that a door is actually delayed until it is missing from our warehouse on delivery day. With over 25 garage door installations per day, we have a good record with reviews, but here there is no excuse for what has happened. We take full ownership of these problems and are truly sorry for the inconvenience that we have caused you. We will use this as a learning experience with the intention to improve our processes for the future to ensure this doesn't happen to new customers.
The Precision Team
Service Provided:
Install Garage Doors
Product:
Garage Doors
Our Average Rating
With
74226

Reviews
5 Star

(95.4%)
4 Star

(2.1%)
3 Star

(0.7%)
2 Star

(0.6%)
1 Star

(1.2%)
Long Island Locations:
Brentwood
(631) 318-0068
7 Reviews
Commack
(631) 318-0057
19 Reviews
East Northport
(631) 388-6899
20 Reviews
Freeport
(516) 360-2704
2 Reviews
Glen Cove
(516) 399-1366
10 Reviews
Hicksville
(516) 209-2327
15 Reviews
Nassau County
(516) 285-2605
459 Reviews
Suffolk County
(631) 215-3765
630 Reviews
---
Precision Door Service
For this location's local site visit:
This location is owned and operated by:
Doug
Precision Door Service
115 Newtown Road
Plainview
NY,
11803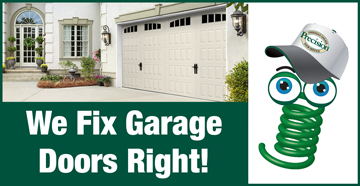 ---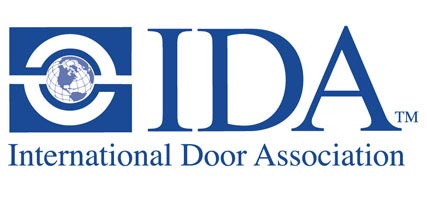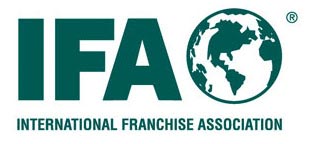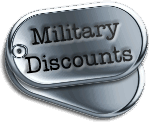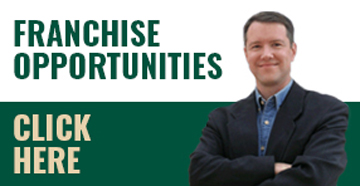 ---